Dear Dogster reader,

Almost two years ago, we invested numerous resources and rebuilt the Dogster community. With new hardware, software and personnel, we did our best to satisfy the many users who shared their thoughts, pictures, questions, and love for and of their pets with us and friends. It was a thriving community with many users. We hoped, however, there would be more like you.

Times and habits have changed and we are sad to announce that the Dogster community will be closing down on July 20, 2019.

Dogster magazine, www.dogster.com and the associated social media sites are NOT shutting down. We encourage you to continue reading the content found in the pages of the magazine and the web sites, commenting through the mechanisms provided and sharing your ideas and comments with us and your fellow readers.

Instructions for accessing pet profiles were shared with everyone in 2017. The instructions can be found within the forum. AFTER JULY 20TH, YOU WILL NOT BE ABLE TO ACCESS THIS CONTENT. And, effective immediately, we are no longer able to answer questions about the community.

Thank you for your support and we look forward to serving you through our magazine and website.

Cheers,
Dogster
ANIMAL PLANET SEARCHING FOR THE MOST ADORABLE DOGS IN THE WORLD!
Animal Planet and Powderhouse Productions are currently in search of the cutest dogs in the world. Animal Planet thinks all dogs are adorable but we need more than the average cuteness for an upcoming special. We need you to videotape your dog being cute or doing something amazingly cute and post it to our YouTube link ASAP. Your Web Video - • What: Your dog(s) doing something beyond cute. Some examples include but are not limited to: o water dogs o odd couples (dogs and other animals) o dogs and babies o costume dogs o techno dogs (dogs that love or hate technology, electronics) o escape artists (climbing fences, escaping from their crates) o dancing dogs o talking dogs o sleeping dogs o dogs being dogs – everything else beyond cute! • When: ASAP • Why: Because your dog is the cutest and you want the world to know • Who: Dogs of any kind or age If Interested In Participating - • Please go to the below link to upload your doggie video to our YouTube page website ASAP: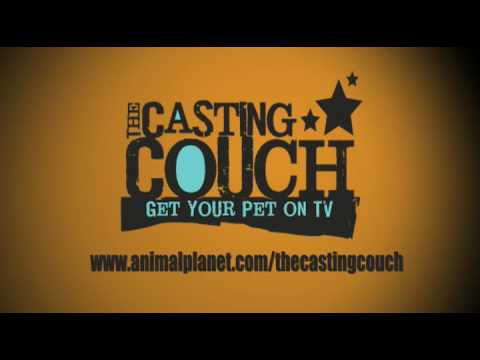 • If you are not a YouTube member, you'll have to become one – it's simple and easy. Once your video is uploaded please email us: • Subject: Animal Planet DOGS 101 - Cutest – Your Name & Your Dog(s) Name • Body of email: In the email please tell us a little about yourself and your dog(s) and provide your contact information. Attach a photo of you and your pooch together. Very important: include the name of your video and a link to your video. • Please email our submission coordinator, Jess Ward, all the above information at:
[email protected]
If your dog is so adorable we can't stand it, we will call you for a phone interview very soon and you might be considered for a TV special we're producing! To find out more information about us, you can go to our website at:
http://animalplanet.com/thecastingcouch/
Welcome to the new Dogster Community!
Introduce the community to your pet with our Pet Profiles and discover how to use the new community with our Getting Started pages!
Howdy, Stranger!
It looks like you're new here. If you want to get involved, click one of these buttons!
Quick Links